Every Amazon seller has only a single goal – Find best selling Amazon products, get it manufactured and ship it to Amazon FBA warehouses at the cheapest rates to make the most profits.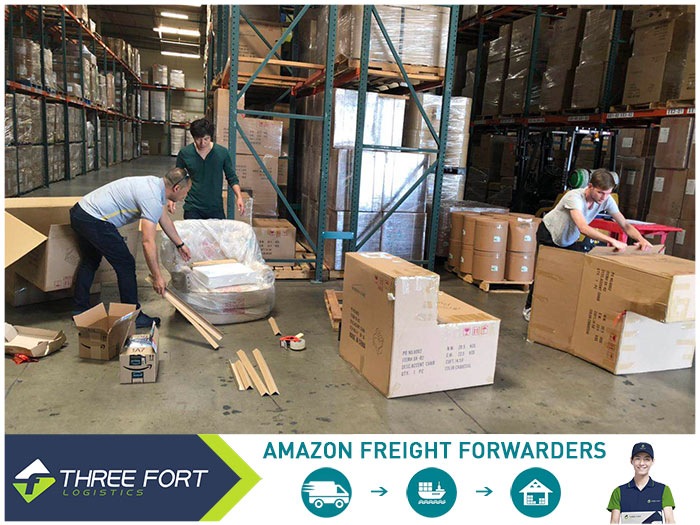 Shipping from China to Amazon FBA is a very common and profitable Amazon business strategy.
It is not that complicated as it may sound. However, it is indeed a little more complex than simply asking the supplier to stick a UPS label.
Top 2 options for shipping from China to Amazon FBA
While deciding on how to get your products from China to Amazon FBA, there are two options
• Ship directly to Amazon FBA warehouses from China
• Ship to a middleman or yourself, and then ship it to FBA warehouses

#1 Shipping directly from China to Amazon FBA
While dealing with Chinese manufacturers, communication and language is a common issue. Communication gap is one of the most crucial points that one should watch out for. Though lately, a lot of Chinese suppliers are now familiar with the FBA specifications, you'll still want to ensure that you have briefed them the right procedure and the must-haves.
The other way, if you're shipping via US or UK, you have the opportunity to inspect your products and ensure that they are quality verified and are up to the FBA specifications.
But before importing your goods from China, a few questions require clarification.
• How do I find the right product for me?
• How does the import process proceed? Sea freight, airfreight?
• How to secure the best purchase price?
• How to build long-term relationships with suppliers?
• What are the best selling Amazon products?
• What pricing strategy will win me the Buy box?
Shipping directly from China to Amazon FBA – The Pros and Cons

Pros–China to Amazon FBA
• Quicker transit times. There is a huge reduction in the time for the product to reach the warehouse. The easier the product reaches the warehouse, the start quicker you can start selling on Amazon.
• Middleman cost is saved. You save the money and the hassle of paying someone to inspect your products.

Cons–The Challenges
• Amazon requests to ship the products to different warehouses and not to one centralized location.
• The freight and duties have to be paid before arriving to Amazon.
• The product must meet the shipping and packaging and shipping requirements and standards set by Amazon.
In other words, there is no opportunity to ensure that the product meets the standards.
#2 Shipping products to a middleman or to yourself
Products can be shipped from China directly to yourself or a third party middleman. Then you can forward then to Amazon FBA warehouses. There are a lot of such middlemen who'll be glad to ship your FBA inventory. They are popularly known as Pick and Packs, Prep and ship or the 3PL (third party logistics).
Pros of using a middleman
• Products are shipped from China in a consolidated form.
• You can inspect to ensure that the product meets the quality
• Sales strategies remain undisclosed to Chinese suppliers
• Shipment is unlikely to be rejected by FBA

Cons of using a middleman
• You have to pay someone to do it for you. Or the hassle of doing it yourself
• Shipments take a longer time to reach FBA
Deciding on Direct Shipping vs Using a middleman
When to have a middleman shipment
In general, going for a middleman would be helpful in the following situations
• It's the first shipment from China. Or you are just launching the business.
• First subscription to FBA – China to Amazon Fba
• If financially constrained, consolidated shipments sent from China helps in saving some money

When to go for direct shipping from China to Amazon FBA
• If there is a lack of time and you want products to reach the Amazon FBA as soon as possible
• Good sync up or a longer experience with the supplier. Such that direct shipping is considerably less expensive than the middleman way.
Tell us what you are worried about shipping from China to Amazon FBA warehouse. We know which is the best shipping service route, best suited to your budget and requirements.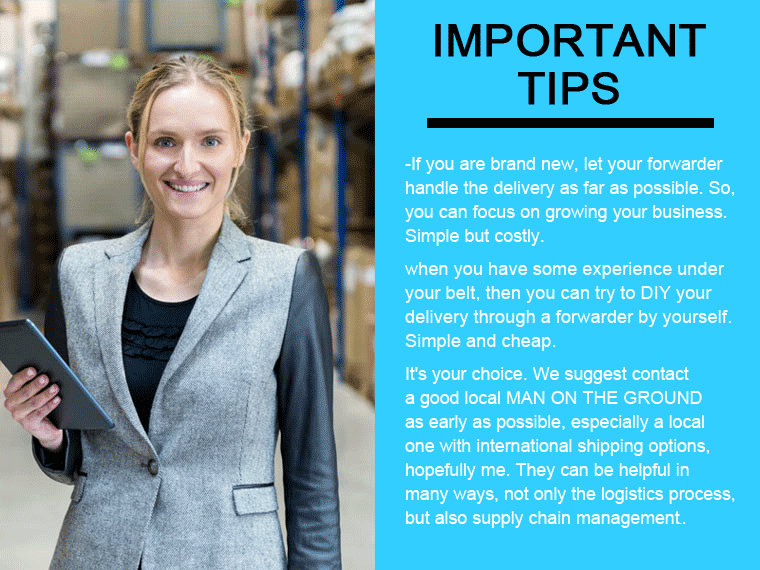 • Save time and money.
• We handle all work for you.
• Get better price.
• Reliable and professional service.
• Making sure your products reach Amazon warehouse.
• Full transparency: you're in control of all our actions.
• Full transparency: No hidden charges, no kickbacks.
---